A Vision for Paperless Working Realised at Soper BMW
BMW Group UK and Soper of Lincoln joined forces with mstore expertise to review solutions for internal processes and communications to deliver improved productivity and efficiencies.
Close collaboration delivered clarity on requirements, ensured effective integration with manufacturer platforms and dealer management systems including CDK Drive, and discovered where wider improvements could be made.
THE CHALLENGE: Strategic partners for digital transformation
Remove the escalating cost of producing, storing, archiving and destroying paper documents

Eliminate immeasurable cost to productivity of reliance on paper

Address obligations around the GDPR and compliance

Support drive towards sustainability
"I wanted to do it properly so I opted to work in partnership with a provider who understands document management. Someone turns the lights on, and that's when the cogs start whirling.They're intelligent people which fills me with confidence, so I have no doubt that it will deliver what it says on the tin."
Andrew Tullie, MD of Soper
THE SOLUTION: Inspiring positive change
mstore platform replaced paper-based working

Kanban inspired digital job board replaced T card system

Single platform across the dealership including aftersales, HR, affinity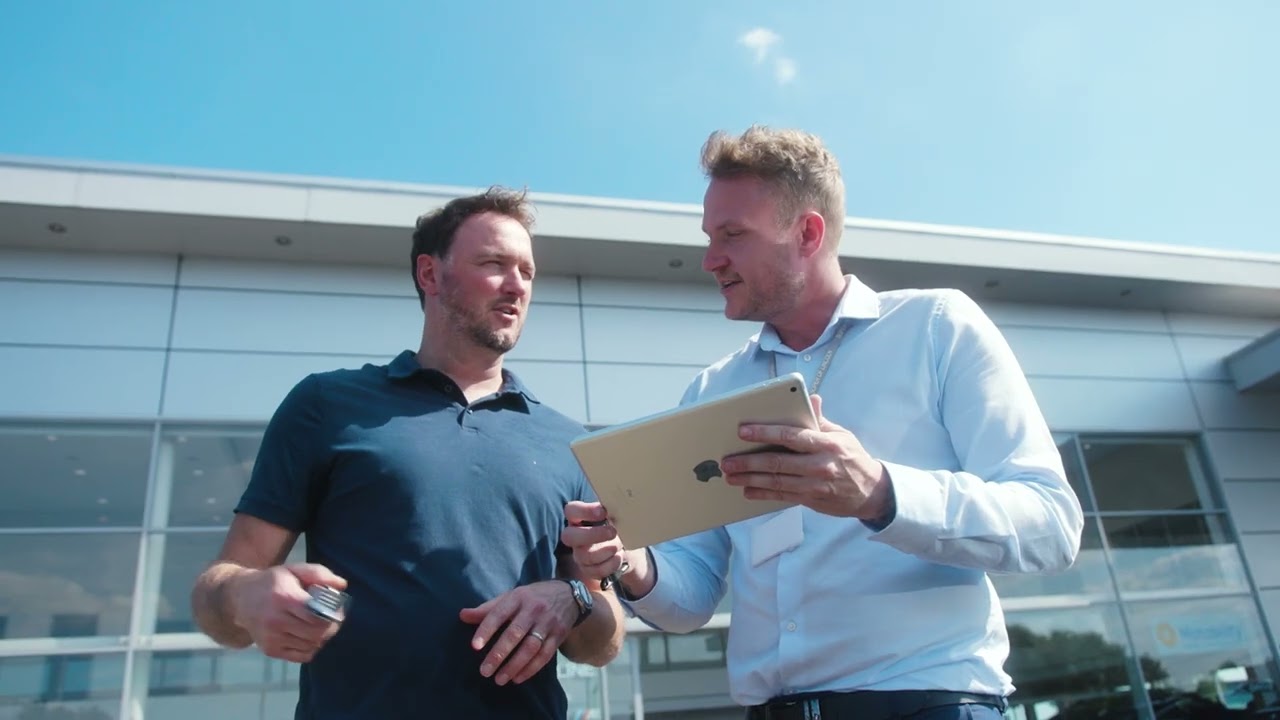 "I'm saving one person per year simply to chase sales paperwork. It's changed the dynamic in the sales process to be more proactive and thorough than before. We can be better, smarter and make the job more interesting.I anticipate benefits in the longer term to reallocate resource and become better at something else. Storage costs go, offices become tidier, communications flow easier, and we're bringing our workplace into the 21st century."
Andrew Tullie, MD of Soper
THE RESULTS: Delivering impressive ROI
Massive productivity improvements

Increased accuracy for audit-readiness

Inspired process improvements and positive behaviour
A rapid return on the retailer's investment with the net ROI over 7 years is expected to be over £300,000.
"There's huge efficiency savings which will be immeasurable. The knock on in addition to efficiency savings will be solid GDPR compliance, more efficient audit processes including remote auditing, and dealer manufacturer health checks."
Andrew Tullie, MD of Soper
NOW IT'S YOUR TURN TO
MAKE A DIGITAL TRANSFORMATION
Let's talk about your digital journey to more efficient ways of working.
Related Articles
Creating a Better Welcome for Staff and Visitors at Wollens

Smart functionality delivers a great user experience and effective site management.

Improving efficiency, visibility and customer service in logisitics.

A fully customised, digitised proof of delivery (POD) storage and retrieval system developed in mstore.

How to manage office space in a flexible workplace environment

Businesses are looking at the ways they can manage office space in a flexible workplace environment utilising the right technology solution. One of these could be a desk booking software.

Supporting growth, customer service and sustainability.

Strategic partnership enables deeper understanding and the right solutions to improve document control.

How digital technology can truly deliver on your commitment to office safety

When it comes to office safety, adopting an efficient evacuation strategy in the event of an emergency demonstrates your genuine commitment to staff and visitors, and can even save lives.

Digital mail optimises fee earners' time.

Transforming the Firm's paper-heavy processes into efficient, paperlite digital working.